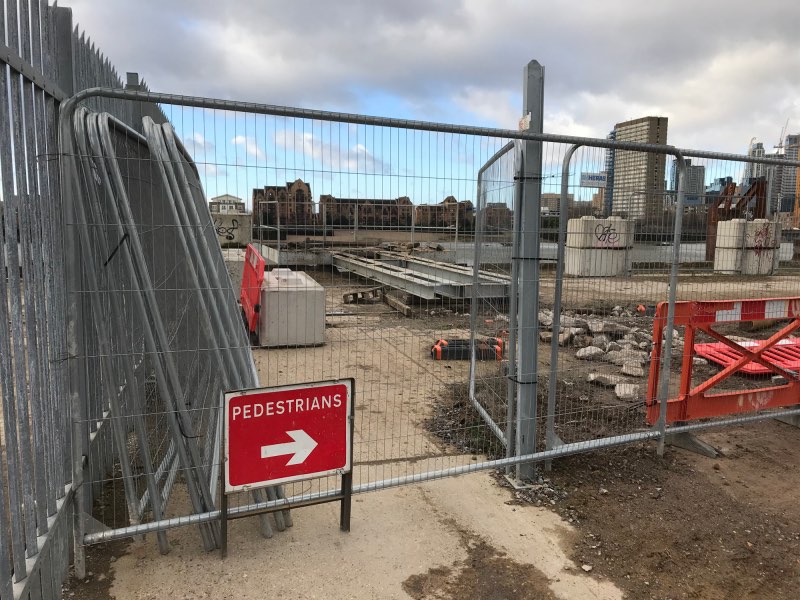 There is a temporary (and easily missed) diversion on the Greenwich Peninsula.
This is towards the south end of Victoria Deep Water Terminal.
The diversion runs parallel to the path before joining the inland path behind Bay Wharf.
Also at nearby Paynes Wharf in Deptford
Upstream at Deptford Green there is currently no continuous access to the river due to a barrier on Paynes Wharf.
So continue along Borthwick Street to go left into Watergate Street,
But to look at the lovely arches along the front of Paynes Wharf of course go up Wharf Street (right) from Borthwick Street.