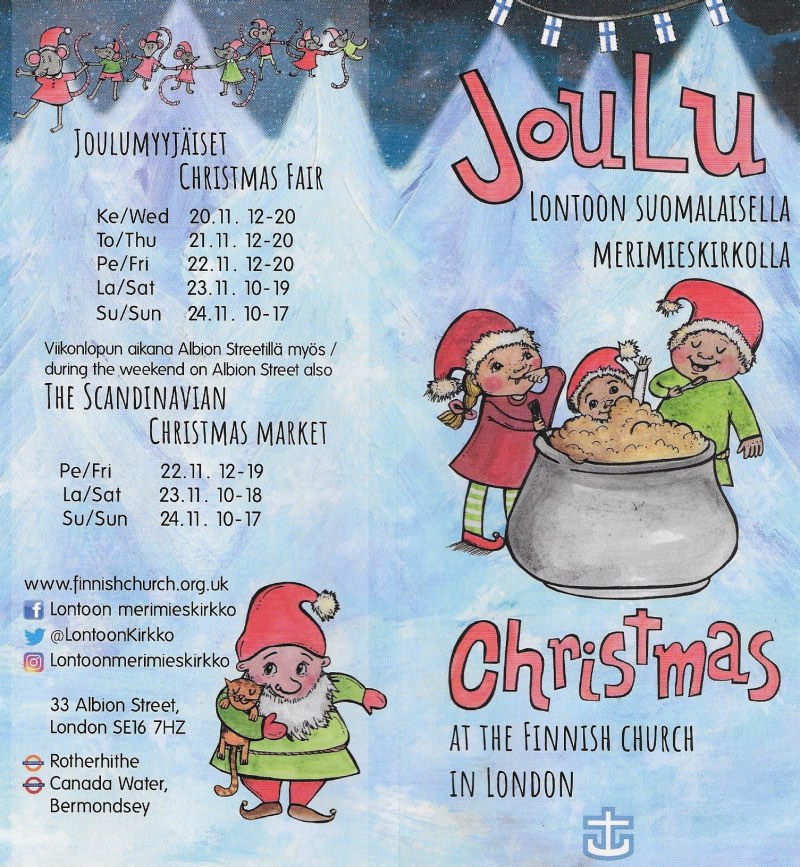 The Finnish Church at Rotherhithe is open this lunchtime with lovely food as part of its Christmas Fair.
The church is in Albion Street -cross the road from the station near the river- where Friday to Sunday there is a Scandinavian Christmas Market with more food.
The Norwegian Church Christmas Fair also runs Friday to Sunday in the same street.