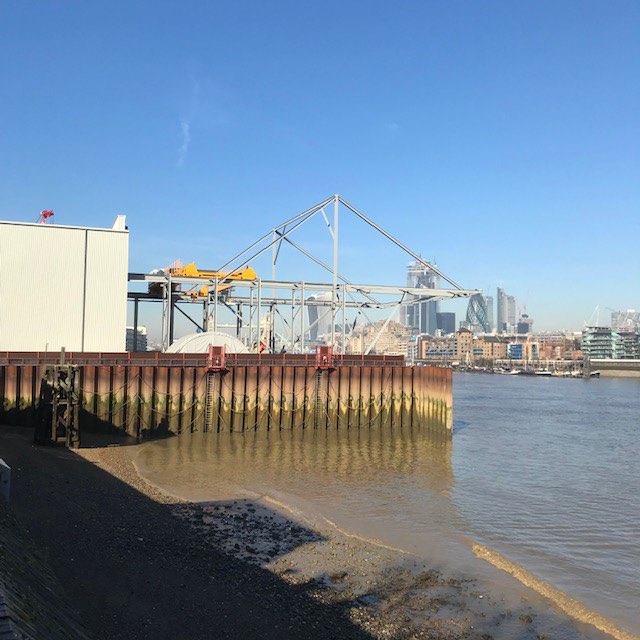 Walking along Bermondsey Wall East the view of Tower Bridge is suddenly blocked by a huge shed.
This is a temporary building on the extended Chambers Wharf where there is continuous working to excavate a shaft for the Thames Tideway project or super sewer.
The site was once a giant cold store.
The houses at Fountain Green Square had a lovely view.
Another change here is the Old Justice pub which is closed and partly covered to flats. Two pubs close every day.
Best to stop at The Angel just before Cherry Garden Pier.