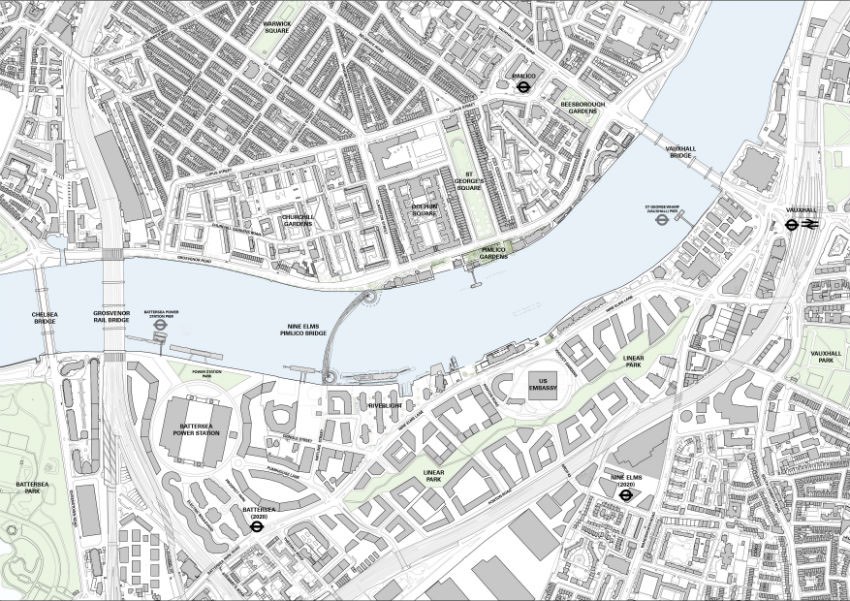 The proposed Nine Elms Bridge has been moved upstream and given a curve.
The original landings were at St George's Gardens in Pimlico on the left bank and Elm Quay near the US Embassy at Nine Elms.
The latest suggestion is that the crossing should start at Claverton Street in Pimlico and curve across the water to land at Kirtling Street.
This street is the temorary line of the Thames Path until the Battersea Power Station riverside has been landscaped.
The recommendation is to be considered by Wandsworth Council's Finance and Corporate Resources Overview & Scrutiny Committee next week and if approved the plan will progress to the next stage of the design process.
The earlier proposed line of the crossing drew opposition from both sides of the river.