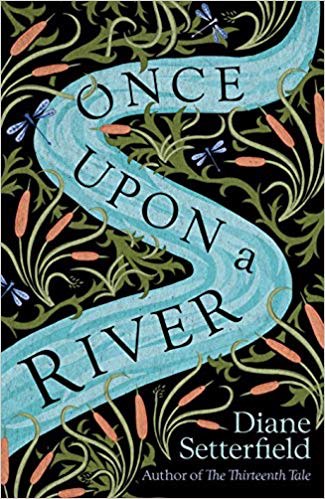 Dianne Setterfield's latest novel Once Upon A River is set largely on the Thames upstream of Oxford.
It holds the attention of anyone who has walked the river by the roll call of familiar names at the beginning.
The story is set in the 19th century and opens at Radcot which is unchanged since well before May Morris from Kelmscott looked to placing a figure of the Virgin Mary in the Radcot Bridge niche.
The Battle of of Radcot Bridge fought just before Christmas 1387 is recalled in the book where the short skirmish is given a death toll greater than I have ever heard.
If the scene in The Swan is taking place at the dawn of photography then the young woman present is unlikely to have been schooled at Godstow Abbey.
But as the review by Nilanjana Roy in the FT suggests, "this riverine novel has the mood and feel of a ghost story".
Once Upon A River by Dianne Setterfield is published by Doubleday (£12.99).