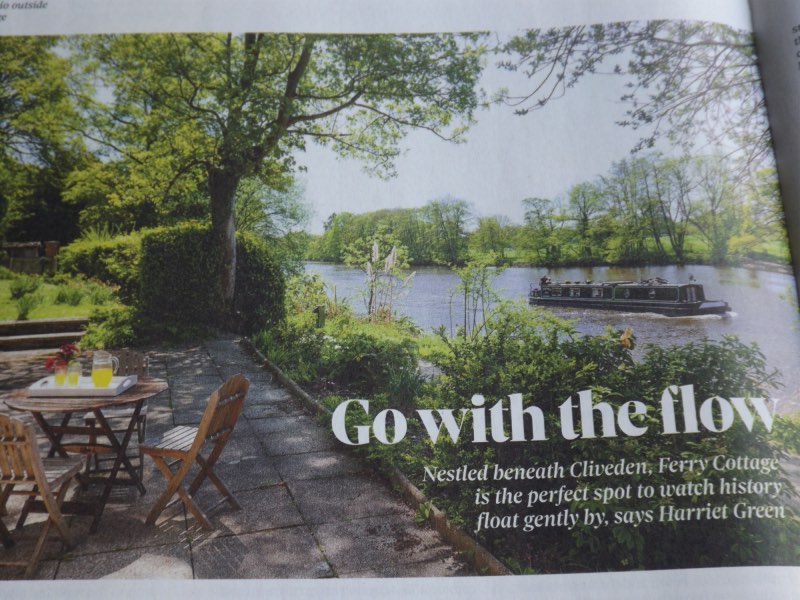 Ever wondered what it is like to live in Ferry Cottage at Cliveden?
You may have looked across the water at the cottage when walking between Boulter's Lock and Cookham.
For towing horses this was the first of three ferries before reaching Cookham.
This was also the last ferry to be operated by Thames Conservancy.
Now there is no crossing but the house is let by the National Trust.
The Observer today shows the rarely enjoyed view back to the towpath.