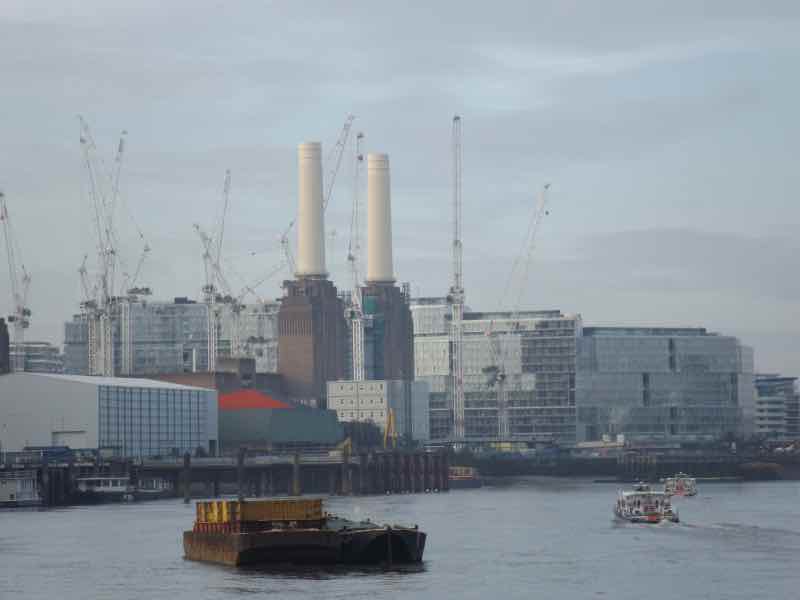 The Christmas holiday has seen a further improvement on the path between Vauxhall and Chelsea Bridge.
The new route does not yet follow the riverside at Battersea Power Station but it does take the walker away from the unpleasant  continuation of Nine Elms Lane known as Battersea Park Road.
ROUTE UPDATE: Vauxhall to Chelsea Bridge
It is now possible to stay by the river between Vauxhall Bridge and Heathwall Pumping Station at Nine Elms. On the way you pass close to the new USA Embassy where there is new seating.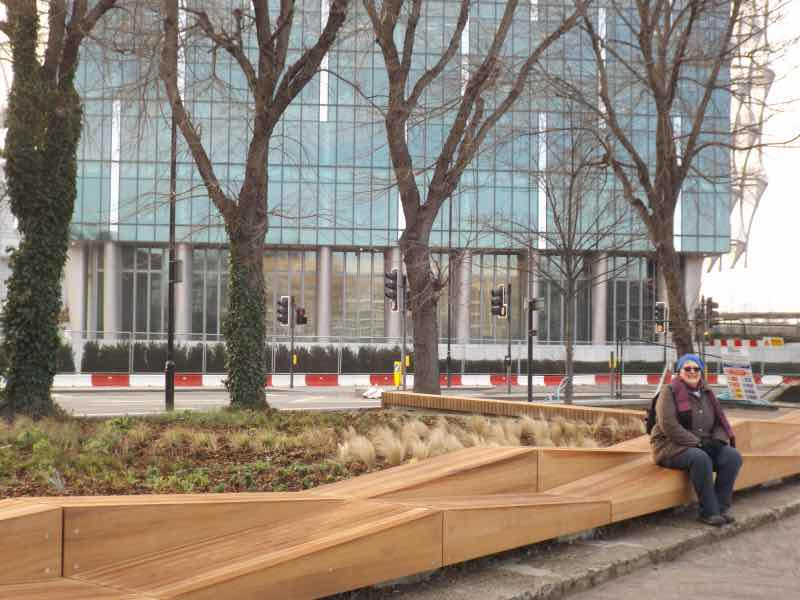 The path turns inland to join Nine Elms Lane opposite Waitrose which had a handy toilet and cafe.
From here go right along the main road for short distance to turn back towards the river, passing between two tall buildings, and join Tideway Walk with its houseboats.
Pass the new glass Nine Elms Tavern (left). Where the path comes up against a wall go inland down Kirtling Street and left into Cringle Street to return to the main road.
Turn right along the busy Battersea Park Road passing the other end of Kirtling Street (right) and the giant Bookers Wholesale (left).
Look out on the right for the gated Pump House Lane.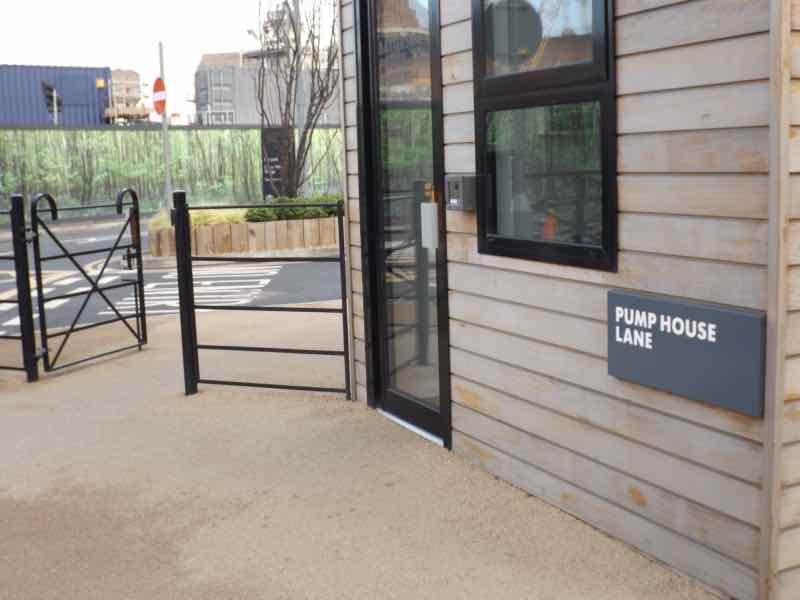 Go through the gate and follow the winding Pump House Lane through the Battersea Power Station construction site.
The road rises to run close to the south end of the power station where there is a very good view of the interior.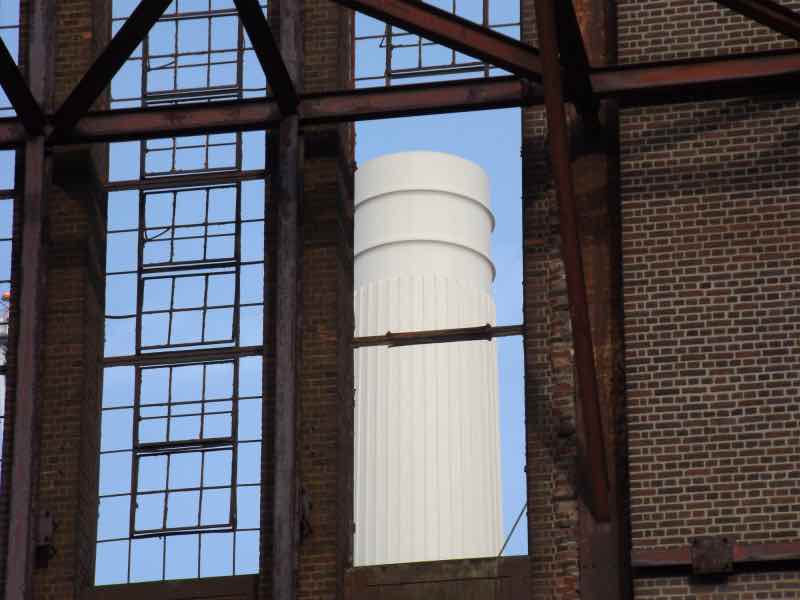 Soon the road passes new shops (left) and reaches the river.
Bear left with the new building and restaurants to pass under the upstream Grosvenor Bridge carrying the Victoria railway line.
After a short distance the path is on a new platform as it goes under Chelsea Bridge to enter (beyond current gas pipe works) Battersea Park.