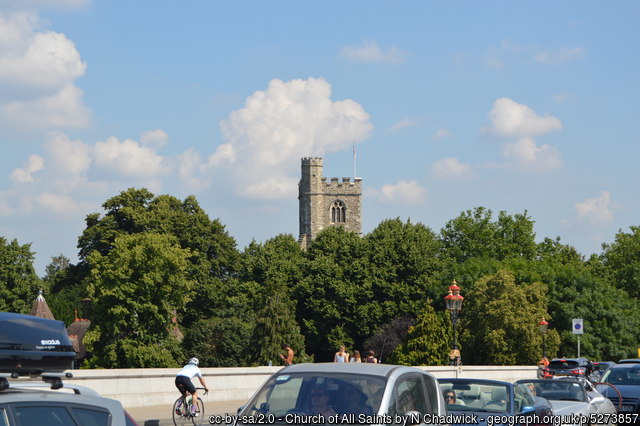 Christmas Morning Service on BBC1 is coming live from All Saints Church in Fulham.
It's the church with the tower seen among the trees at the north end of Putney Bridge.
Its peal of bells was often rung when Elizabeth I was being rowed up or down the river between London and Richmond Palace.
The church retains a rural backdrop thanks to the once moated  Fulham Palace.
Walkers will also be familiar with St Mary's Putney at the south end of the bridge where the Thames Path runs round the back.
The broadcast from All Saints starts at 10am.