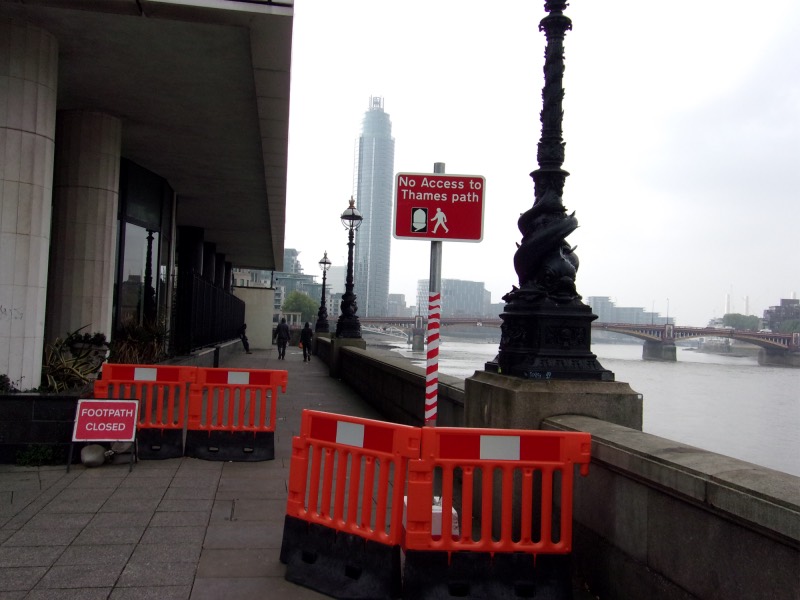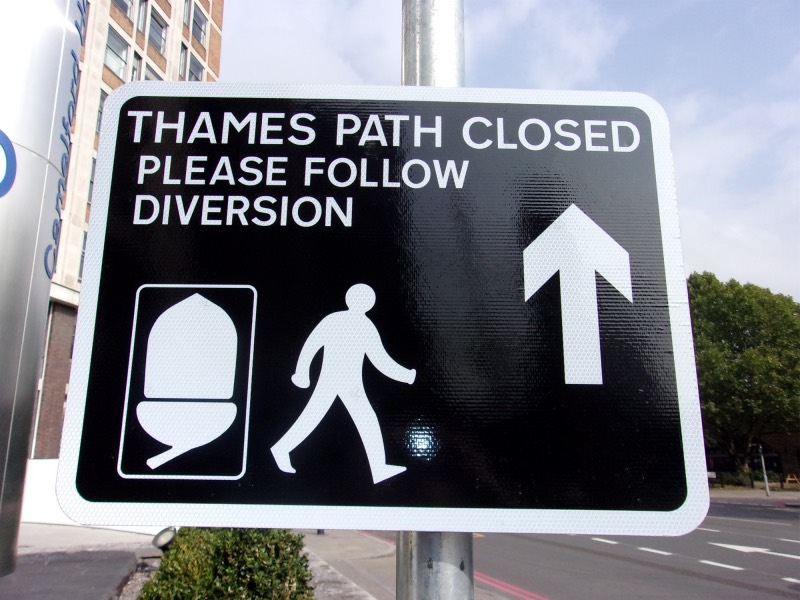 The Thames Super Sewer project work is now affecting the Thames Path around Vauxhall.
After Lambeth Bridge, the path follows the Albert Embankment where the road gradually leaves the riverside allowing the path to be separated from traffic by welcome grass.
However, where the path once went ahead between a building and the water there is now a diversion. Don't go through the temporary barrier even if it is open – you won't get far.
Turn inland by the building (number 93) to follow the Albert Embankment main road.
But a few yards beyond Cafe 89 (right) turn right into Lack's Dock to return to the river and follow an enclosed path along the back (riverside) of the MI6 Vauxhall Cross building.
The tunnel under Vauxhall Bridge is now closed so climb the steps and go left to use the road crossing. On the far side of the bridge approach turn right and soon find a path on the left running down to the Thames Path on St George Wharf.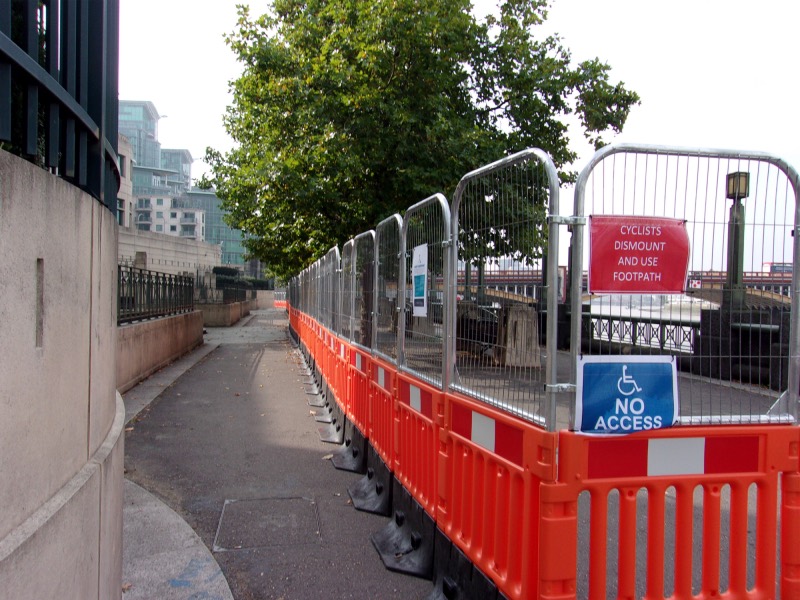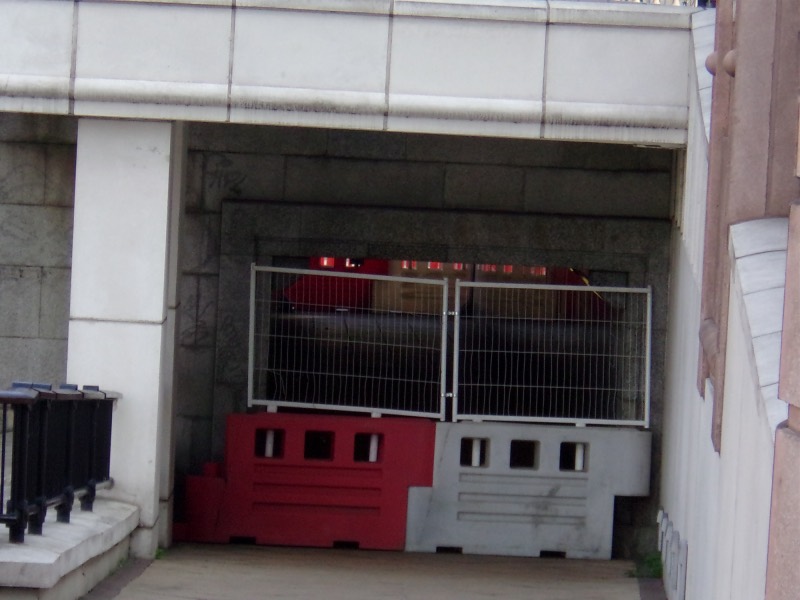 There is a further diversion a little further on at Nine Elms.
This is at Bourne Valley Wharf where the proposed Pimlico footbridge may land.
From here one must go inland and cross the Nine Elms Lane main road. At once turn right to continue upstream.
This may seem a long way from the river but there is a good view of the moat being dug for the new US Embassy.
Soon after Waitrose it is possible to go back to the opposite side of the main road by using a pedestrian crossing and return to the river by passing between tall buildings.
The Super Sewer work should be completed by 2023.