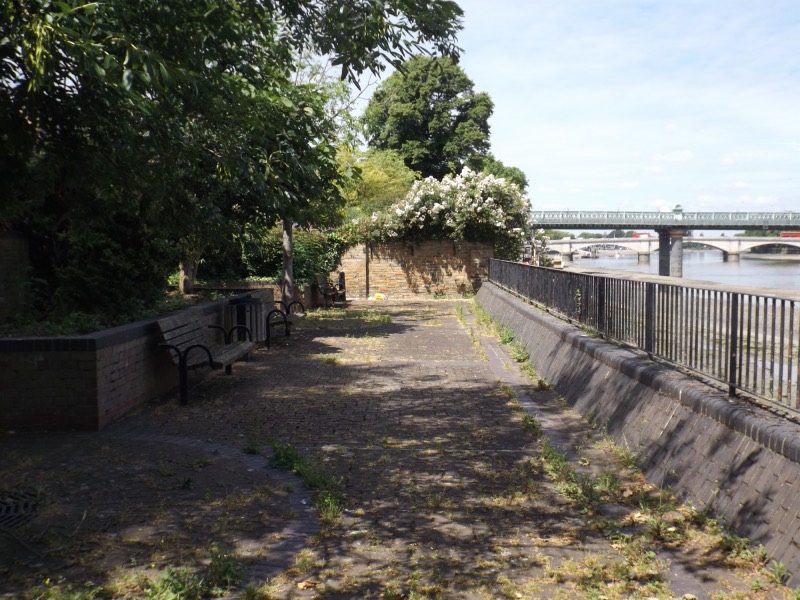 An attempt is being made to close the Thames riverside path at the Putney end of Wandsworth Park.
Residents with gardens abutting the path are seeking to obtain a long lease to prevent the public using the walkway.
The path is not part of the Thames Path since the west end runs up against a brick wall.
The Thames Path follows parallel Deodar Road whose late Victorian and Edwardian houses have gardens running down to the river.
The path under consideration was created about forty years ago before a large isolated 1850s stuccoed house was converted into flats and its grounds developed.
It is the occupants of this villa and a more recent small house who, according to the planning application, wish their gardens to "extend into the riverside walk".
The granting of land already part of the riverside public realm for exclusive use would be unprecedented.
All London boroughs have followed the capital-wide policy, dating from GLC days, of always securing a riverside path when possible.
Until now Wandsworth Council has championed the opening of riverside paths even where there is not yet any exit at the other end.
The Friends of Wandsworth Park was until recently unaware of the proposal which would set a planning precedent.