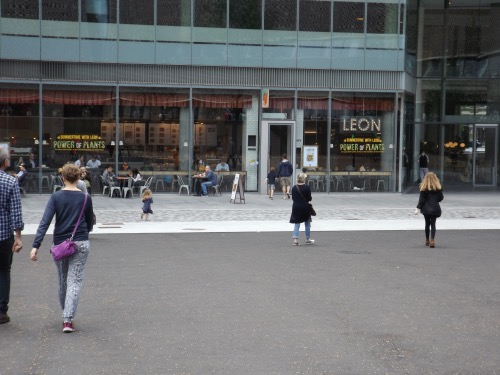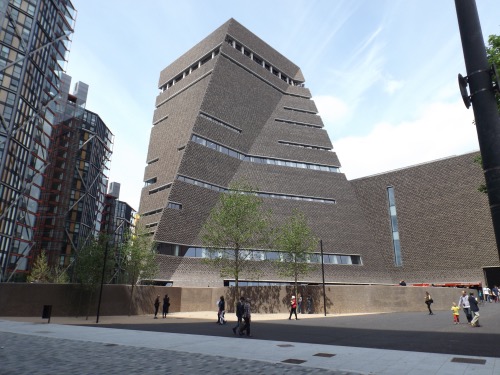 The Thames Path has another attraction.
The relaunch of Tate Modern with the opening of its new addition with viewing gallery means that there are even more stopping places for refreshment on Bankside.
It is now possible to walk through the middle of the Tate Modern building to the south side.
Directly ahead is a branch of Leon. It has been there for some years and is much loved by locals who have enjoyed not only its healthy reasonable menu but the until now lack of crowds.
It is a little busier now but it still offers a good resting place for refreshment on the Thames Path. The informal self service restaurant (no plates and little cutlery) has chairs and seats outside.
On the way to Leon there is Tate Modern's new Bar with outside seating.