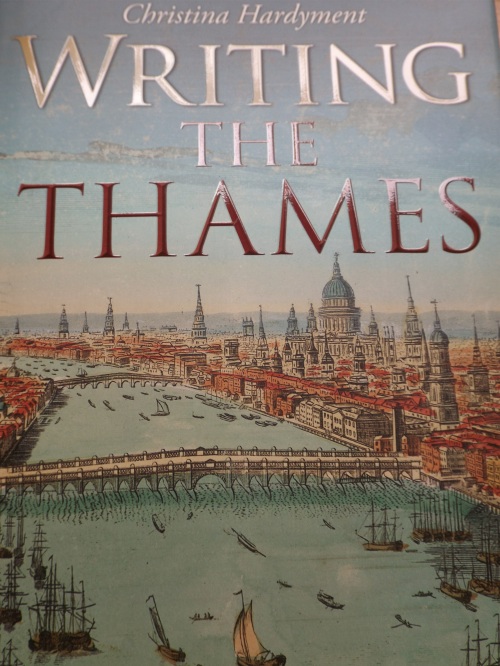 Christina Hardyment grew up in Richmond where she played by the lock and went upstream to Hampton for school. She danced on Eel Pie Island. Later she lived at Ashton Keynes in Wiltshire where you can almost jump across the river.
Now the author lives in Oxford where she knows Port Meadow in summer and winter. She has sailed and taken a punt on a long journey. She has even tried swimming in the river although wisely it was above Inglesham where such activity is safer than in the Home Counties.
So Christina really does know the River Thames and her new book Writing the Thames (Bodleian Library; £25) is about other writers who have known the river.
There is not a lot on the London end for most of the best literary heritage is to the west in more delightful corners. London is rightly described as now being a series "boom areas for ritzy developments intended as investments".
But it is good to be reminded that one of the earliest poems to mention the River Thames was written by Chaucer's friend John Gower who lived in the capital.
In Confessio Amantis he claims to have met Richard II when rowing on the river. Gower's lovely tomb and effigy can be found in riverside Southwark Cathedral where his head rests on a copy of his book.
The cathedral was a priory and Christina highlights Hilaire Belloc's claim that the dissolution of the monasteries changed the character of the river. The religious communities had provided the bridges and accommodation all along the Thames.
But as the Reformation approached, the Thames became the fast route for top people. Thomas More found Chelsea handy for both Hampton Court and Greenwich.
Thomas Arne's tune Rule Britannia was written in a pub passed by boats heading for Hampton Court and first heard at riverside Cliveden.
We are reminded that Discovery, which a century ago was sent to rescue Ernest Shackleton marooned in the Antarctic, was once moored on the Embankment. There was a lovely view of her down Cornwall Road near Waterloo Station before the gap was blocked by the IBM building and the ship moved to Dundee.
The book mentions another 2016 anniversary. In 1816 Percy Bysshe Shelley arrived with his new wife Mary at Marlow. In two years time we shall have the bicentenary of Frankenstein which was written at Albion House in West Street.
There is much much more to be found in this book which most readers will wish to return to from time to time after a walk along the towpath known to Thomas Love Peacock, Charles Dodson, Gerard Manley Hopkins, William Morris, H G Wells, Robert Gibbings and many others.
The notes and reading list are extensive.
The illustrations include sketches by John Evelyn and Shelley. A special delight is a 1951 lithograph called Fishing at Marlow by Edwin La Dell for Lyons Tea Rooms.