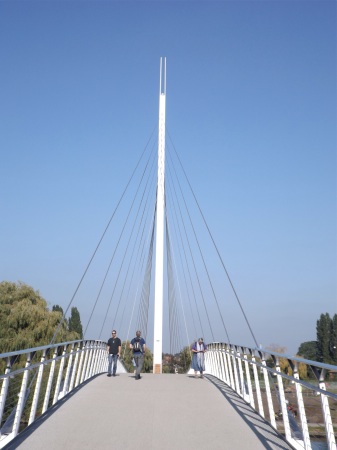 The new foot and cycle bridge upstream of Reading Bridge has opened.
The crossing links the towpath with Christchurch Meadows and provides a pleasant walk for those wishing to reach Caversham.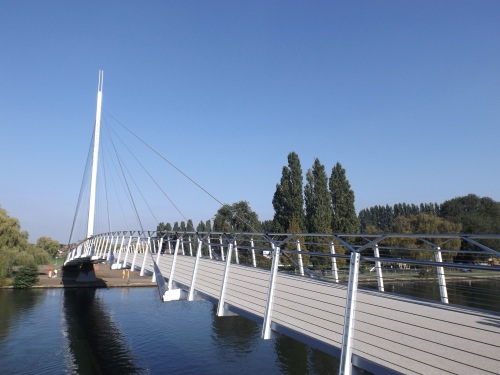 However, it has met with a mixed reception.
Reading cyclists are dismayed that there is not a segregated cycle lane.
Also, the design of the ramp fencing means that walkers on the Thames Path briefly lose a river view.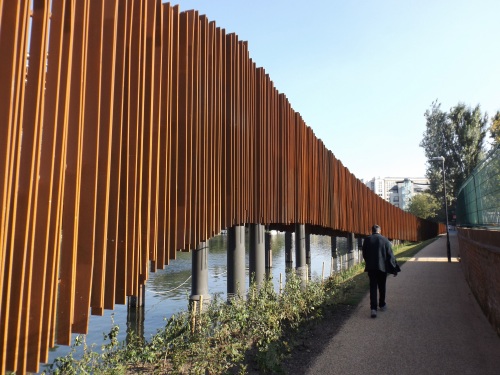 Meanwhile, although there has been a formal opening by the Mayor of Reading, the bridge has not been given a name.
Suggestions being considered by Reading Council include Meadows Bridge, Christchurch Bridge, Fry's Bridge (after upstream Fry's Island) and de Montford Bridge (after Robert de Montford who won a joust on the island against Henry of Essex).