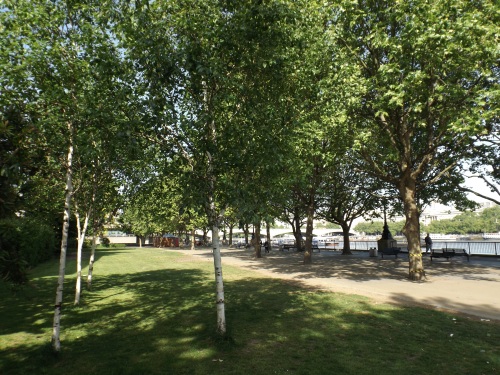 This may be the last summer to enjoy the grass and trees on the Thames Path as it passes along the South Bank in front of the ITV studios between Blackfriars and Waterloo Bridges.
Here the path is under a lovely canopy of trees but this is the very spot where the Garden Bridge is due to land.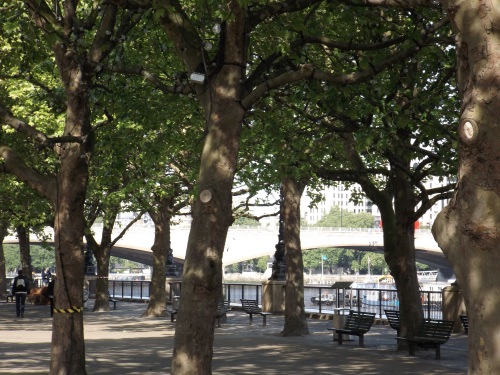 According to The Observer thirty mature trees will be felled to make way for the bridge which will be planted with new trees.
Lambeth Council intends to grant a new lease for its riverside grass so that a retail building can be placed there to support the south end of the Garden Bridge.
The deadline for objecting to Lambeth Council's 'Notice of intention to dispose of Open Space' is Tuesday 2 June. Objections to this proposal can be sent to [email protected]