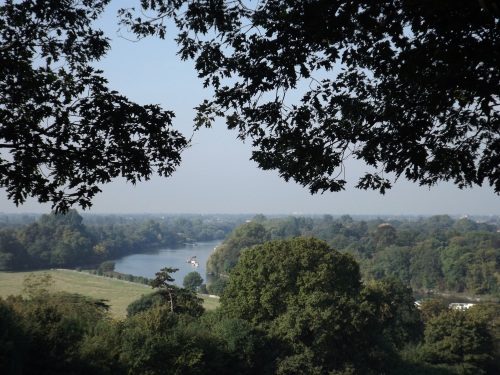 Should you stay in a comfortable hotel or the nearest bed and breakfast when walking the Thames Path?
There is a trend for people to want luxury after a long day of walking although walking need not always be a hardship.
Thanks to a surprise win in a Britain magazine competition I have just spent two nights in the four star Richmond Hill Hotel. It has been an interesting experience.
The great attraction of the Thames Path is that it is a flat waterside route except for one diversion up a hill west of Reading.
So does the walker want a hotel at the top of the hill when the Thames Path is below with the river?
The Richmond Hill Hotel stands across the road from a glorious view up the Thames. This is the view reproduced by many artists including Constable and Turner. Sir Joshua Reynolds enjoyed the view daily from his home opposite the hotel. Richmond in the USA, the capital of Virginia, owes its name to this view seen by a tobacco farmer who was reminded of the River James.
It's England's only view to be protected by an Act of Parliament so stepping out to see this view is a good start to the day you are due to start walking out of (or into) Greater London.
Opposite the hotel a path runs alongside Wick House, Reynolds home, and down steep Petersham Common towards the Thames. But if a steep climb up on your arrival seems too much after a long walk there is always a very handy and frequent bus 371 from Richmond Station which takes you up the back of the hill.
I often say never swim in the river even on a hot day. It is too dangerous. The hotel has a swimming pool which is open in the evening and before breakfast.