My weekend in Richmond allowed me time to find some places to include in the Thames Path refreshment list.
KEW
First, there is of course the wonderful Maids of Honour teashop in Kew which is well worth a visit. This is a real teashop with the additional attraction of its tarts made to a secret Tudor recipe. Jamie Oliver visited recently and praised the original Maids of Honour tart.
A new attraction I did not know about is the bed and breakfast in the old family rooms upstairs. What a perfect overnight stop on the Thames Path -have tea and stay the night.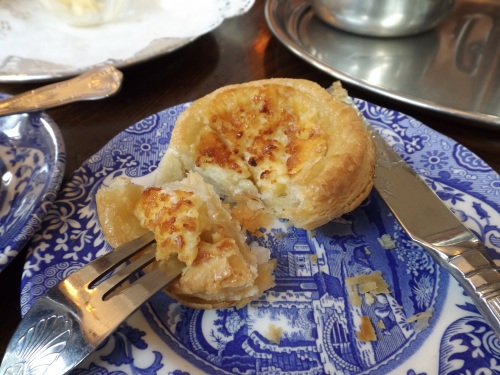 RICHMOND
Step out of the station and you find several food outlets.
For a good healthy sandwich and drink there is Cook & Garcia across the road. The Coronation chicken version is delicious and generous.
Almost opposite is Pizzeria Rustica which offers a £7 set lunch. The service is quick without being rushed. In the evening the restaurant is crowded with an informal atmosphere indicating good value and quality.
PETERSHAM
Petersham Nurseries is hard to find but it's worth it. From the towpath walk up River Lane and at the Old Stables (left) go left down a very narrow alley.
Inside the nursery there not only a cafe (meaning table service restaurant) but The Tea House. Here there are filling salades for under a tenner as well as tempting cakes. You take your food into a greenhouse where there are antique tables and chairs amongst lemon trees bearing fruit at this time of the year and olive trees.
Unlimited tap water is available which is the best drink for walkers.