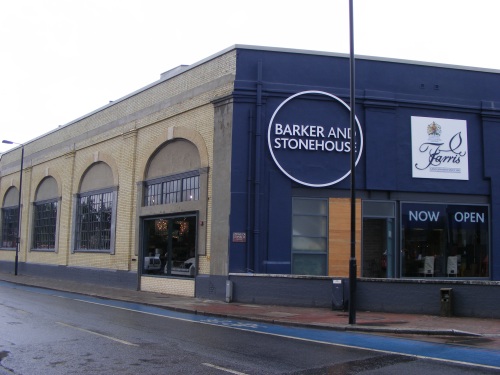 Price's is offering 50% discount on their candles online to celebrate the birth of the Prince.
This recalls that Price's became a household name selling candles to mark the wedding of Queen Victoria to Prince Albert in 1840.
Prices's has long ceased to make candles on Battersea riverside but in part of the old factory there is a candle shop. It is run by Farris which was at first a rival and then briefly part of Price's.
The factory floor has recently been opened as a Barker and Stonehouse furnishing shop with the candle shop in a corner. Both Farris and Price's candles are stocked. Candles hang from the ceiling as in factory days.
Farris candles are made in Wiltshire but Prices's candles now come from just outside Turin.
From the river walk inland down York Place, just before Plantation Wharf, and turn left at the main road to find the shop.