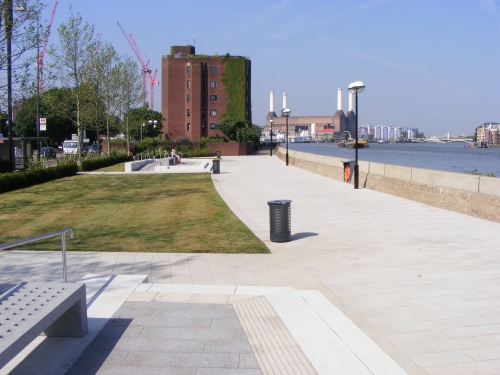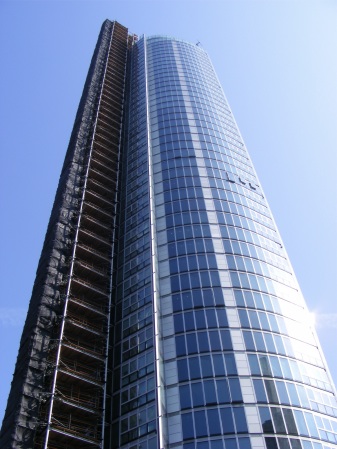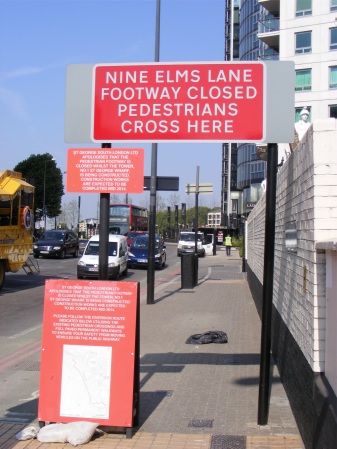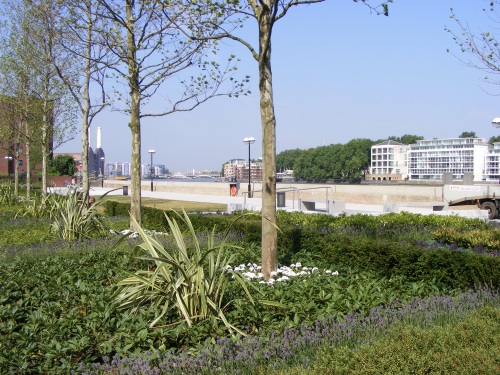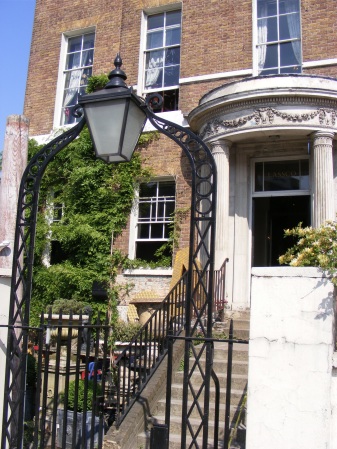 The first few yards of the riverside path west of Vauxhall's St George development has been relaid and landscaped.
Riverside Gardens, as this 'pocket park' is now called, is the result of cooperation between Lambeth and Wandsworth Councils and the developers St George.
There has been a grand opening ceremony with a plaque unveiling but Vauxhall still does not have a continuous riverside path.
The relaid path is next to One St George Wharf, also known as The Tower, which has fifty storeys and is still be completed. It's hoarding not only cuts off the riverside but has also closed the pavement.
The directions for those walking upstream are now for a period: On reaching Vauxhall's Brunswick House, do not now immediately go right into Nine Elms Lane. Instead cross the road and then turn right along Nine Elms Lane. At the next 'green man' crossing walk across the road to join the river at the new garden. This is the start of the section known as William Henry Walk and named after Wandsworth's borough engineer in the 1980s.
Michael Bryn-Jones, Managing Director of St George South London, said: "We are very proud to have delivered these improvements to Riverside Gardens; making them more accessible and inviting. The re-opening of Riverside Gardens will provide a pleasant and secure environment for residents and visitors to relax and enjoy views of the river. Today's opening signals the first of a series of new public parks and squares planned for the area, representing an important milestone for the regeneration of this exciting London quarter."
St George could be bringing bigger changes next year when Thames Path walkers should be able to avoid all traffic at Vauxhall although some will no doubt want to turn inland to visit the splendid cafe in the charming Brunswick House.