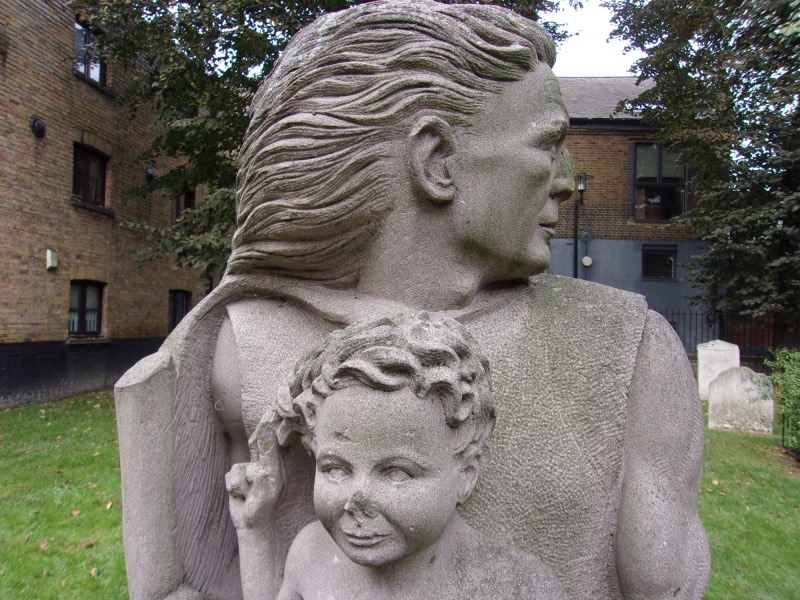 This year 2020 is the 400th anniversary of the Mayflower crossing to America with the Pilgrim Fathers.
The ship sailed down the Thames from Rotherhithe in July 1620 and crossed the Atlantic. The crew sighted Cape Cod on 9 November.,
America's annual Thanksgiving in November was begun by the Pilgrim Fathers in 1621 after the first harvest in their new land.
At noon today, Wednesday 1 January 2020, there will be a Solemn Mass in St Mary's Church at Rotherhithe inaugurating the 400th anniversary year.
The church has a plaque and sculpture recalling Mayflower captain Christopher Jones who returned in 1621 but died in the following year.
The Pilgrim Fathers were Puritans seeking freedom of worship and Rotherhithe's rector at the time had Puritan sympathies.
The Mayflower sailed from a mooring next to The Shippe inn which is now called The Mayflower and observes Thanksgiving with a dinner featuring pumpkin soup and turkey.
The actual anniversary of the sailing is in July and several events are taking place during the year.