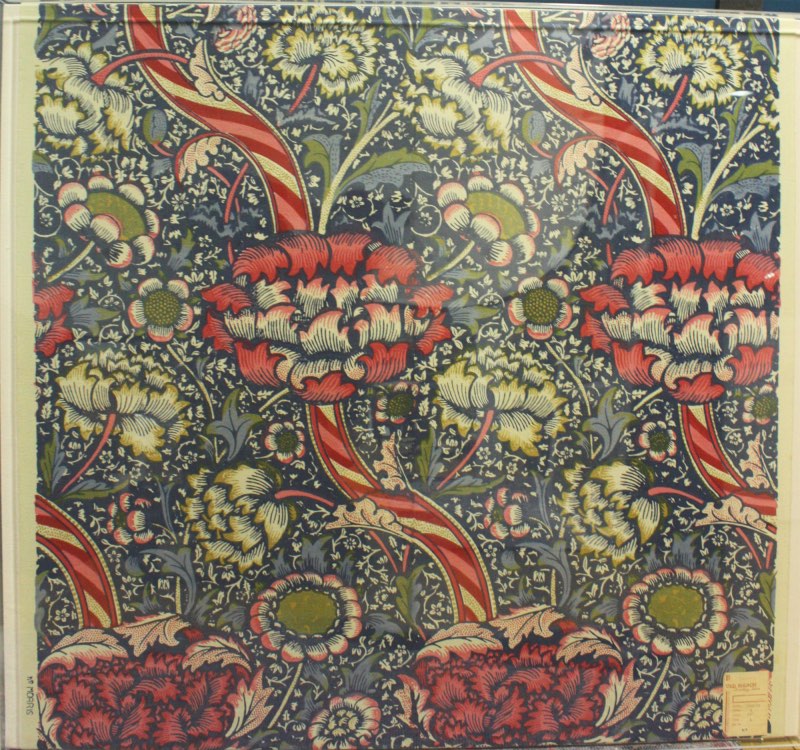 Victorian designer William Morris was greatly influenced by the River Thames. He had a house by the river at Hammersmith and another near Lechlade on the Gloucestershire-Wiltshire border.
In 1880 he spent week sailing upstream from Kelmscott House in London to Kelmscott Manor in rural Oxfordshire.
"Here we were in the Thames that is the Thames, amidst the down-like country and all Cockneydom left far behind and it was jolly!", wrote Morris about this first house to house travel by water.
This all recalled in An Earthly Paradise: William Morris & The Thames exhibition at the Rowing & River Museum on the towpath in Henley.
William Morris is maybe best known for his textiles and wallpapers. The designs are named after Thames' tributaries such as the Rivers Cray, Evenlode, Kennet, Lea, and Lodden.
He established his dyeing and printing works at Merton Abbey on the River Wandle so his Wandle pattern was made "elaborate and splendid in order to honour our helpful stream".
Original wallpaper designs, wooden printing blocks and books feature in the compact but fascinating exhibition.
Morris's journal of his progress upstream is open at the page recording his pause at Henley. His houseboat, The Ark, caused surprise at Maidenhead by passing through the Regatta but at Henley he was surprised to be invaded by swans.
Progress next day seems to have been slow. The family, including a housemaid, gathered to embark at 10am and only reached Sonning by evening.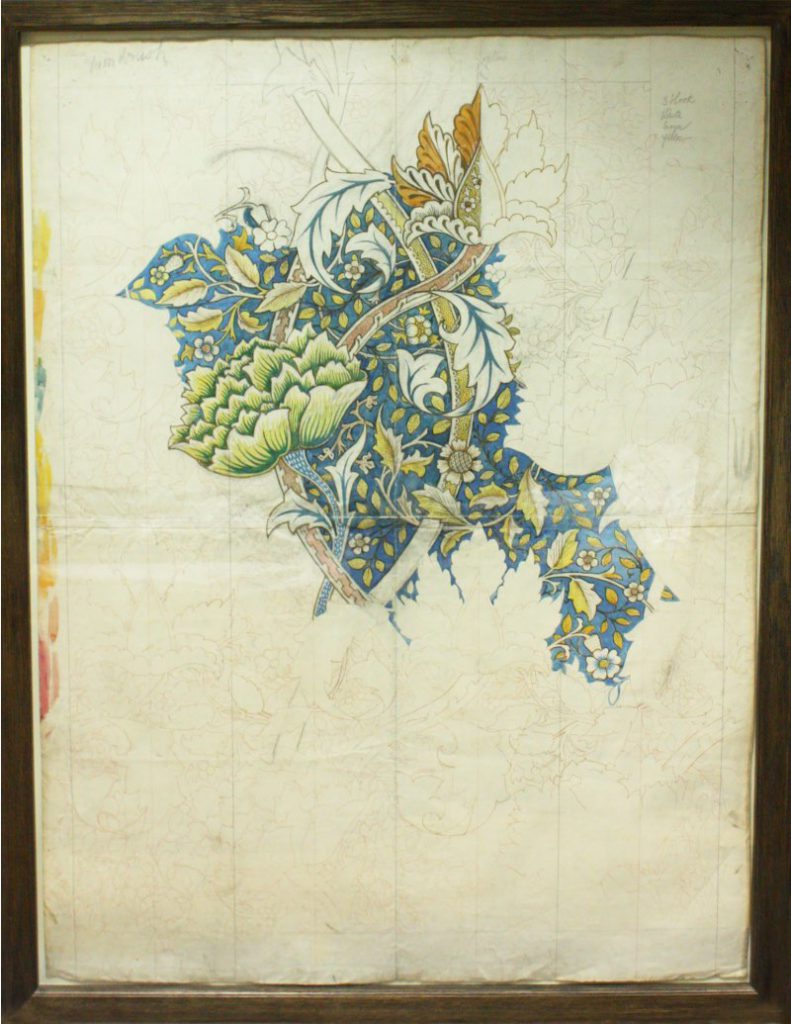 An Earthly Paradise: William Morris & The Thames is at The River & Rowing Museum, Henley; open daily 10am-5pm until 14 July william morris Society 2019; admission £12.50 (conc £11.50). Tickets valid for 12 months.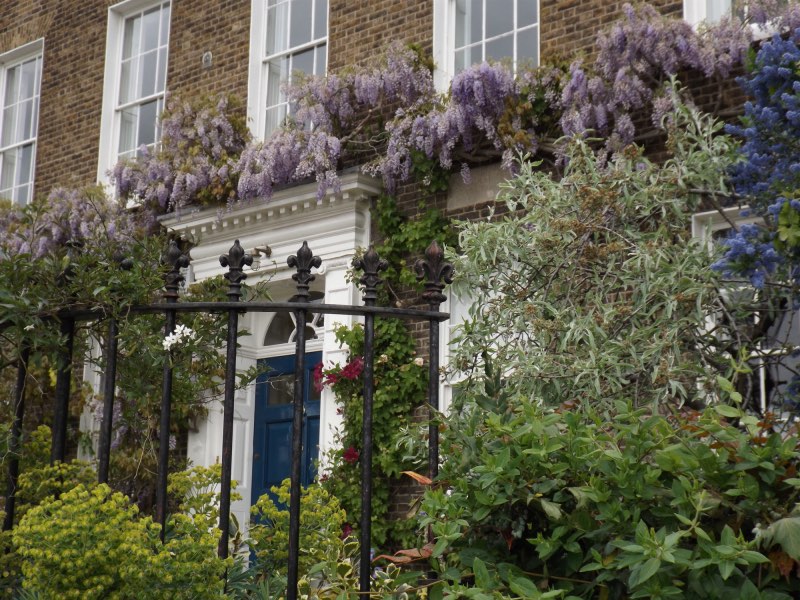 Meanwhile there is a free exhibition 'The dear warp and weft at Hammersmith': A History of Kemscott House in the coach house of William Morris's London house.
It was whilst living at this house in Hammersmith's Upper Mall that Morris began carpet weaving, wove his first tapestry and continued developing his approach to design, printing and dyeing.
Morris's wife Jane thought the house to be too far from London but he maintained that Hammersmith was in the capital and the situation to be "certainly the prettiest in London".
When away he longed to return saying: "Lord bless us how nice it will be when I can get back to my little patterns and dyeing and the dear warp and weft at Hammersmith".
As at Henley, this William Morris Society exhibition also features Morris designs and offers the opportunity to see permanent exhibits in the basement.
'The dear warp and weft at Hammersmith': A History of Kelmscott House is in Kelmscott House's coach house, 26 Upper Mall, Hammersmith, London W6 9TA (just west of The Dove pub); Thursday & Saturday afternoons 2-5pm until 26 October; admission free.
When walking along the towpath from Putney one could cross the traffic free Hammersmith Bridge to continue on the opposite bank to visit Kelmscott House. Be warned that on Saturdays The Dove is usually very crowded with food already ordered by others in advance. But there are two other riverside pubs on the way. The Old Ship, with often more room, is short walk beyond Kelmscott House.