Lord Davies of Abersoch, chairman of the Garden Bridge Trust, has urged the new Transport Secretary Chris Grayling to back the Garden Bridge project.
His appeal comes at the time of astonishing news that the Trust is asking the Department for Transport for an extension to the financial support offered by the Government.
A Department spokesperson said that ministers were considering the request.
The project is extremely unpopular with local residents and walkers including the Inner London Ramblers.
Trees would be cut down along the Thames Path to make way for a bridge landing and new building blocking the view of St Paul's Cathedral.
Enjoy the trees and the view this summer while you can.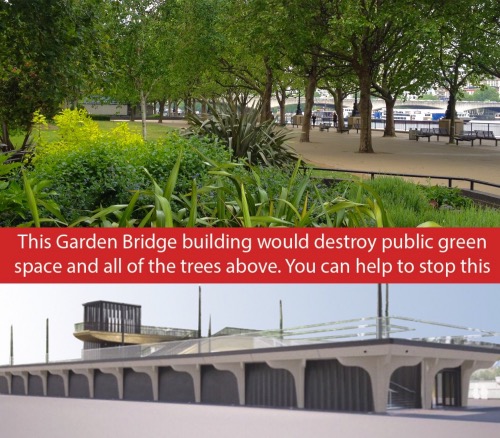 Thames Central Open Spaces is campaigning against the Garden Bridge.